Back to Events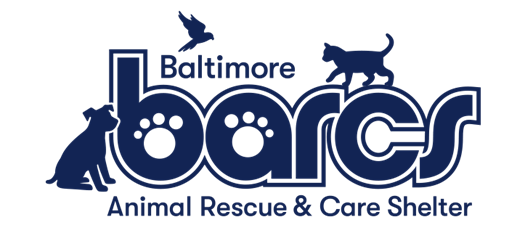 BARCS volunteering
Thursday, April 6, 2023
Event Details
Come have a BARK-tastic time at Baltimore BARCS.
We will be taking care of the animals. Helping the shelter with feeding, walking and companionship.
Time: 1pm-4pm
---
In addition to our volunteer event, we are also doing a collection for BARCS. Please bring your donations to the MMHA office now through the end of April.

**We are currently NOT accepting blankets and linens due to recent large donations that have filled
all of our storage space. We encourage you to please check with other local animal shelters or
human service organizations!**
TOYS & ENRICHMENT
● Kongs (large and XL)
● Nylabones (large and
XL)
● Chuck-it balls (large)
● Kong Goodie Bone
● Feliway spray
● Stretch and scratch box
for cats
● Feather wand toys
● Realistic/felt mouse toys
(no catnip)
PET MEDICATIONS
Some pet medications can be accepted as donations, but must meet the following guidelines:
● We cannot accept medication that has expired or will expire within the next 3 months
● We cannot accept controlled substances (narcotics, certain pain meds, sedatives, etc)
● We cannot accept chemotherapy agents
● We cannot accept medications that require refrigeration
● We also can not accept any eye or ear medications that have been opened
FOOD & TREATS
● Dog/puppy food: dry and
wet (unopened)
● Cat/kitten food: dry and
wet (unopened)
● Nutri-Cal Nutritional
Supplement
● Breeders Edge brand
kitten replacement milk
● Royal Canin: Babycat
(wet/dry)
● Full Moon brand dog
treats (Training Size)
● Bully sticks
● Smooth peanut butter
VETERINARY CARE
● Kitchen scales
● Large heating disc
● Triple antibiotic ointment
or cream
● Gauze (3"x3" 4PLY)
● Latex gloves (all sizes)
● Non-latex gloves (large)
● Digital thermometers
● Batteries: AAA, AA, 9V
● New toothbrushes (must
be individually wrapped
OFFICE SUPPLIES
● Copy paper (white, blue,
pink, yellow, purple)
● Index cards (3×5 white,
pink, blue)
● Dry-erase markers (fine
point)
● Permanent markers
● Plastic clipboards
● Duct tape
● Moving dolly



KENNEL CARE
● Cardboard box top lids:
We use cardboard box
top lids as litter boxes in
the shelter
● Large wire dog creates
● Stainless steel no-flip
bowls (all sizes)
● Nylon flat buckle collars
(16-20 inches, no plastic
clip)
● British slip leads (leash
type)
● Kitten nursing bottles
● Baby wipes
● Medium and large plastic
airline-type crates
● Paper towels (regular
and industrial)
● Dawn dish detergent
● Lint rollers
● Plastic watering cans
● Hand sanitizer
** If you don't see an item on our wish list it's because we are unable to accept it at this time. Please do not
bring items to our shelter that our not on our wish list, as they overwhelm our limited storage or wind up in
the waste receptacles. We appreciate your understanding!**