Back to Events
Healthy Cooking Class with Culinary Nutritionist Heather Carey
Thursday, September 3, 2020
Zoom link will be provided post registration
Event Details
Join Culinary Nutritionist Heather Carey as she takes you through making a Healthy Meal! Shopping list will be provided a week prior to the event. Only 12 spots available.
MENU:
Kale and Quinoa Waldorf Salad with Lemon Dijon Dressing
Chicken Breasts with Pistachio Herb Crust
Sautéed Zucchini Noodles with Fresh Thyme
About Heather Carey, MS Culinary Nutritionist
Nutritionist, chef, cooking instructor and speaker are some of my "official titles" but really, I am a woman, a mom and a partner who knows firsthand how it feels to get sucked into the false promise of diets, manage my own health challenges (I'll tell you about my MS diagnosis below) and have to worry about feeding my family another healthy meal when I just feel too tired to cook.
Can you relate?
Health can be challenging. I totally get it.
My biggest work in this world is to teach people like you (and me) how to find peace with food. Joy in their kitchens. Self expression in nourishing themselves. Not for your kids. Not for your spouse.
For you.
Because this is the only body you will ever have, and as it supports you on the far side of 40 and into the second half of your life, I want to show you that you have choices.
Health can happen for you. And it is my joy, my pleasure, my calling to show you all that is possible for yourself when you nurture the body that holds you.
The work I do is truly the first step in creating a nourished life.
For More Information: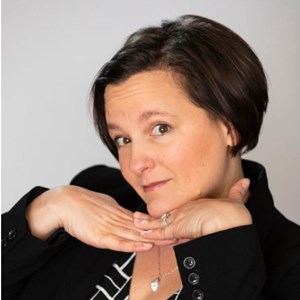 Lori Crook
IREM Maryland
(410)413-1418