Back to Events
IREM 16 "Mock-Tails"
Join IREM 16 for a Mock Ethics Hearing followed by a Cocktail reception!
Wednesday, October 18, 2017
Event Details
Join IREM Chapter 16 for our first ever
"Mock-Tails" event, an interactive program with Cocktails, Food & a Mock Ethics Hearing!
Members of IREM Chapter 16 will present a mock hearing based on an actual case that has been heard by the Ethics Hearing & Discipline Board. Of course the names have been fictionalized, however, the facts of the case are not. As an audience member, we will test your knowledge to see how you would decide the outcome. This session is very interactive and requires a keen ear for the facts. You will have an opportunity to ask questions, be debriefed, and learn the decision that is rendered from our committee. Remember to refer to the IREM Code of Professional Ethics for reference.
So, How ETHICAL do you think you really are? Let's see…….
IREM was formed in 1933 by representatives of real estate firms whose primary concern was the financial responsibility of those who were managing property for others. Each founding member firm was required to follow certain ethical standards of practice – specifically, each firm agreed to avoid commingling funds, to carry a fidelity bond for employees who handled money, and to refrain from reaping financial benefit from the use of a client's funds without full disclosure. These same IREM principles still stand today! What sets an IREM member apart, is their ability to uphold these principles.
---
This event is open to all Friend levels.
(it does not count as the one meeting for Bronze Friends)
Parking Information: The University of Balitmore Learning Commons is located at the corner of Maryland Avenue and Mt. Royal Avenue. Discounted parking ($7) is available 2 blocks away at 1120 Maryland Avenue. Chaser Vouchers will be given at registration.
---
Thank you to our event sponsor!
Agenda
October 18
4:00 PM - 5:00 PM

Toepfer MockTail Hour

Sign in and get a drink and some food
5:00 PM - 6:00 PM

Ethics Hearing

Hearing, Questions, and Outcome
6:00 PM - 7:00 PM

Toepfer MockTail Hour 2

More food and drinks
For More Information: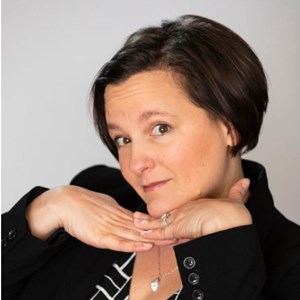 Lori Crook
IREM Maryland
(410)413-1418