Back to Events
Personality Matters! Luncheon with Mary Abbajay
Mary Abbajay presents her keynote on "personality styles" in the work place
Wednesday, April 12, 2017
Event Details
Please join us for Personality Matters!
A keynote presentation featuring
Mary Abbajay from Careerstone


Personality Matters!
Personality preferences and communication styles play a significant role in our interactions with coworkers, team members, supervisors, and staff members .Working successfully with others requires developing
self-awareness and an understanding of how we, as individuals, impact others—both positively and negatively. In this high-spirited presentation, participants will gain heightened awareness of their own distinctive personality type, communication style and preferred ways of working with others. This highly interactive and eye-opening presentation helps participants understand their own personalities, personal strengths and potential areas for improvement. Participants learn to:
Raise awareness around preferred work style and behaviors—of self and others.
Increase understanding about how they communicate, receive information and make decisions.
Develop insight into their own style and the style of others.
Develop flexibility during workplace interaction in order to interact effectively with people who have different personalities and communication styles.
Understand how personality type impacts conflict.
Understand how personality type impacts leadership and teamwork.
To learn more about Mary, visit careerstone.com.
---
April 12th, 2017
11:30 AM - 1:30 PM
Sheraton Baltimore North
903 Dulaney Valley Rd.
Towson, MD 21204
Member price: $69
---
Thank you to our event sponsor!
For More Information: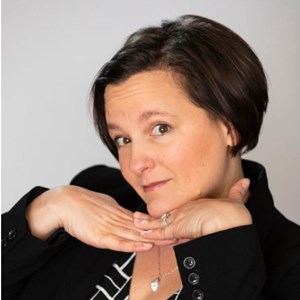 Lori Crook
IREM Maryland
(410)413-1418