REstart

®
Together we can build a brighter future!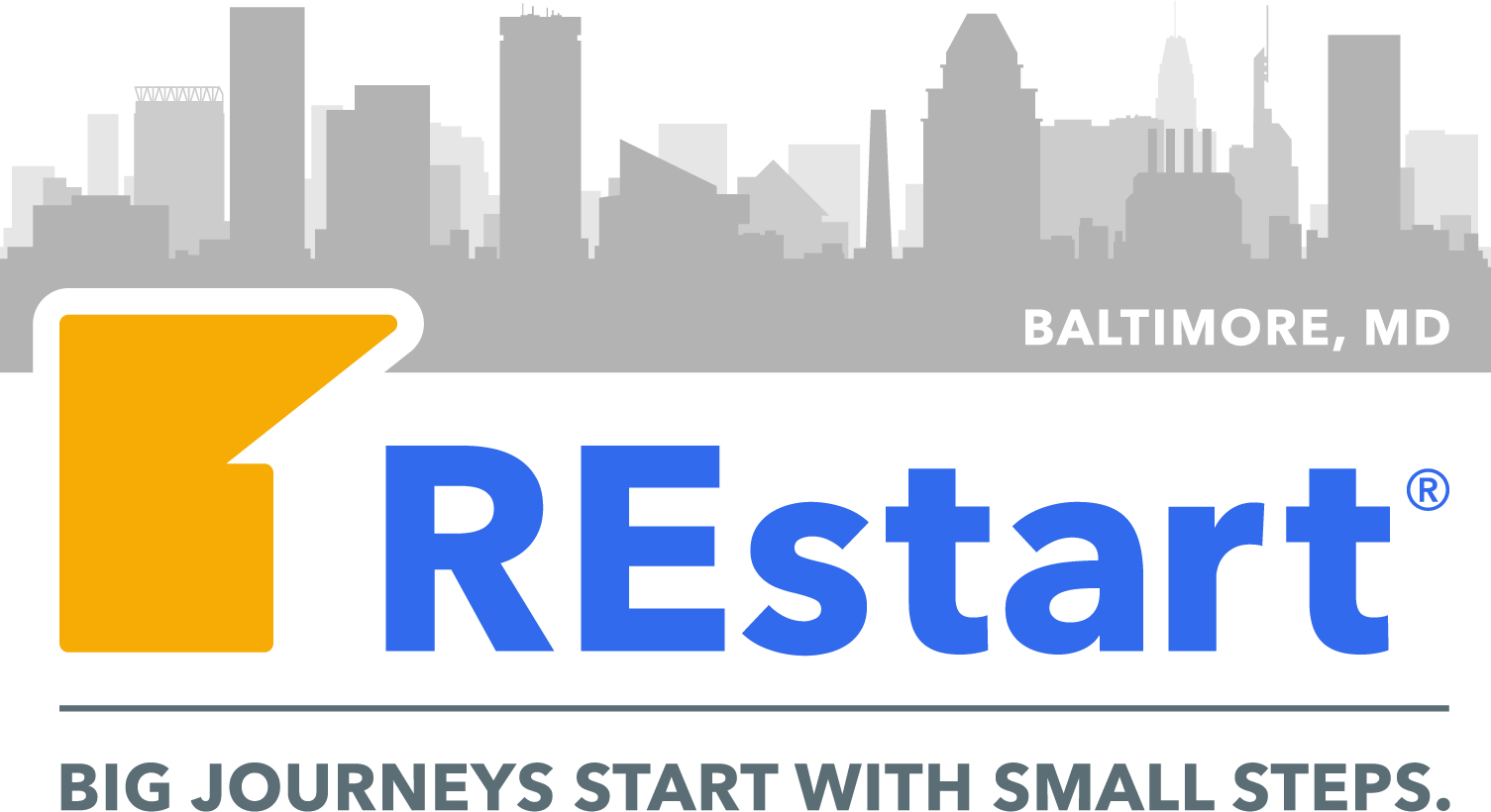 REstart® is a program designed to meet the most basic human needs such as housing and employment of the economically disadvantaged by providing education, training and mentoring in the property management Industry. the program seeks to break the cycle of unemployment, homelessness, poverty, substance abuse, and domestic violence by instilling pride and marketable skills in our participants.
In 2022, IREM Maryland 16 committed $15k to a six week workforce development program called REstart®. REstart® will teach, free of charge, low income individuals basic property management skills. Students will be linked with a one on one mentor and then placed into a six week paid $15 an hour internship program with a local property management firm. At the completion of the internship program, the hope is that the student interns will be offered a fulltime position.
The REstart® curriculum is based on IREM's RES201 credentialing course. IREM's RES201 is a comprehensive introductory program to multi-family property management. The program teaches students leasing and marketing, Fair Housing law, maintenance and risk management, professional ethics, and budgeting. In addition, REstart® teaches professional skills such as resume writing and business etiquette.
These courses are taught by volunteers in the industry some of which are IREM credentialed practitioners. Students must pass a written exam to move forward in the program and qualify for an internship. Internships are designed to allow participants the opportunity to apply the knowledge gained in the classroom portion of the program. Internships are hosted by local Baltimore based property management companies, some of which are affiliated with the IREM MD 16 Chapter.
IREM Maryland 16 is partnering with Paul's Place, a local community association who will make REstart® referrals and provide classroom space.
REstart ® is a program of the Bobby Jo Lewis Foundation ("BJLF"), a 20 plus year old, San Diego-based, not-for-profit organization, in association with the Institute of Real Estate Management (IREM).
The vision of the Bobby Jo Lewis Foundation is to provide a conduit to launch and serve REstart® affiliate programs and the Institute of Real Estate Management on a national platform through initial funding, collaboration and endorsement from the Bobby Jo Lewis Foundation.
The Institute of Real Estate Management (IREM), Maryland Chapter partnered with a local non-profit, Paul's Place to bring the first REstart program to Baltimore! The two organizations had a shared vision: To provide a free 10-week training that prepares students to start a career in property management.
Paul's Place and IREM were united in their commitment to recruiting community members seeking stable employment and ensuring that REstart® participants received the support they needed. Property management professionals volunteered as instructors to deliver four weeks of classroom training in: Leasing, marketing, fair housing; diversity, equity, and inclusion, maintenance, finance, human resources, business etiquette, resume writing, and job search strategies. After passing their final exam, the students completed paid 6-week long internships as Leasing Specialists with: WPM, AHC, Cove Property Management, Habitat America, and Morgan Properties. Students' assigned mentors in the industry and case manager were available throughout the program to assist with navigating challenges that arose and continue to provide ongoing support to the graduates. One of the students, Bianca Owens, said: "REstart® helped me in so many ways. I am grateful that you helped me believe in myself in a way that I didn't know how." The students developed strong camaraderie, encouraging each other during times when it would have been easy to give up.
Of the small pilot REstart® cohort that concluded in July, five students graduated and three have accepted positions in the property management field. Two are continuing their job search process. Beverly Willis, IREM president-elect and REstart Chair and Danielle Lew, Paul's Place case manager remain dedicated to collaborating with mentors and employer partners to help graduates find positions where they will succeed. "It is such a beautiful thing to see so many people working together for every single student. I am so in love with this program, and everyone involved," REstart® mentor and Co-Chair Jennifer Coco said.
The pilot REstart® program was beneficial for both the students and the industry. It provided students with access to an in-demand field and has produced five trained professionals who are ready for careers in property management. REstart® looks forward to following the graduates as they continue their journeys and hopes to train another cohort in Baltimore.
To learn more about IREM visit iremmd.org and Paul's Place visit paulsplaceoutreach.org
ReStart Committee